WISeKey Launches eTreeNFT.com Connecting Trees, NFTs and Crypto on a Unique Opportunity for Creating New and Totally Sustainable Asset-Based Markets for Sequestering CO2
WISeKey Launches eTreeNFT.com Connecting Trees, NFTs and Crypto on a Unique Opportunity for Creating New and Totally Sustainable
Asset–Based Markets for Sequestering CO2
Each eTree NFT plants one real tree & sequesters carbon to regenerate a real farm.  Trees are tagged and digitally signed with WISeKey Semiconductors and monitored via WISeSat.Space low orbit satellites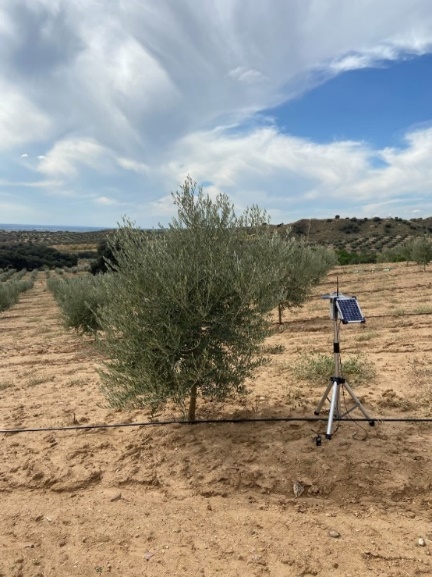 GENEVA / Zug – January 30, 2023: WISeKey International Holding Ltd. ("WISeKey") (SIX: WIHN, NASDAQ: WKEY), leading global cybersecurity, AI, Blockchain, and IoT company today announces the launch of its eTreeNFT.com marketplace platform for creating new and totally sustainable asset–based markets for sequestering CO2. WISeKey is already operating one of the largest decentralized NFT Marketplace for arts ecosystem. This experience and technological platform is now extended to the certification of trees in order to perform carbon emission compensation, which creates NFTs linked to real trees and allows the certification and monitoring from space using WISeSats.
NFTs, or non-fungible tokens, are used to tokenize trees to compensate for carbon dioxide emissions. This would involve the creation of a token representing a specific tree, which could then be owned, traded and tracked by a network of users. 
The token could be used to track, verify and promote the growth of the trees, allowing for accurate accounting and carbon measurements. Additionally, individuals and businesses that demonstrate responsible stewardship of their trees could be rewarded for their contributions to offsetting carbon emissions. Finally, an incentivized trading system could be implemented to allow users to buy and sell tokens representing specific trees, creating a marketplace where both individuals and businesses can participate in carbon offsetting.
As soon as a tree is planted, the owner of the eTree NFT receives an NFT with a price tag equivalent to the amount of CO2 sequestered by the tree and available on the eTreeNFT.com platform. The eTree NFTs can be sold on the platform or used as a carbon compensation method.
Carlos Moreira, CEO of WISeKey noted, "Tokenization of trees to sequester CO2 involves issuing tradable securities (e.g. tokens) that represent ownership of a carbon offset derived from a specific project such as reforestation, improved land management or avoided land clearance. The carbon offset should be third-party verified using internationally recognized standards such as the Verified Carbon Standard (VCS) or the Climate, Community and Biodiversity Standard (CCBS). Through tokenization, the offset owner is able to track the environmental impacts of the project over time and trade the token on secondary markets or use it to offset emissions. There are a number of blockchain-based platforms which enable the tokenization of carbon offsets. The development of tradable markets for these tokens is an important step in helping create an effective global market in carbon credits and enable more efficient pricing and wider access."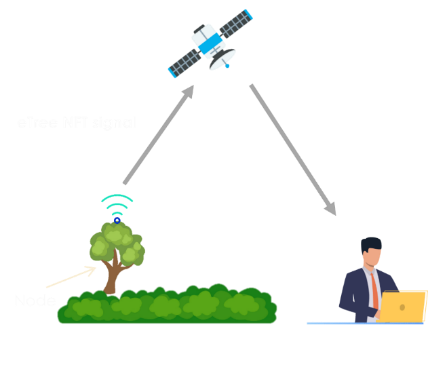 Critics have questioned the value of NFTs for environmental causes because tokens using blockchain technology require intense computing power, driving up demand for electricity generation that releases climate-warming greenhouse gases.
WISeKey dismissed that view, arguing that preservation of threatened areas far outweighs the environmental cost of NFT transactions. Based on estimates, these restored ecosystems could capture up to 200 billion tons of carbon, accounting for over one-sixth of human carbon emissions. That is why tree planting at a global scale can play an important role in tackling climate change. Forests are critical to the health of our planet: they sequester carbon, they regulate temperatures, they recharge groundwater, they prevent soil erosion and they conserve biodiversity. We have already lost nearly half of the trees that used to exist on Earth before humans started taking them down to build settlements and grow food. Even though there is no way to bring back all those trees, we know now that at least 1 trillion can be restored
The NFT design of the WISe.Art platform ensures that besides an authenticated and signed version of the actual digital asset, an irreversible link to a physical object is created, in addition to proof of ownership, provenance and a set of contracts describing future use and monetization streams. The NFTs and platform are secured by WISeKey's various security technology enabling the authentication of physical objects as well as digital assets in a safe end-to-end process.
WISeKey's partnership with Green NFT also ensures that NFTs on the WISe.Art platform are fully carbon neutral to comply with upcoming ESG regulations and the desire of most collectors to protect the planet.  The platform also includes permanent storage of the NFTs and as well as token rewards for participants in auctions, curators and other companies or individuals that contribute to the community.
eTreeNFT.com provides both a secure marketplace and platform where NFT buyers and sellers can easily connect their crypto wallets to instantly purchase or list their NFTs for sale. WISeKey has added the support of Polygon and CasperLabs blockchains, drastically reducing and even eliminating gas fees for creators, buyers and sellers on the marketplace. eTreeNFT.com is working on cross-blockchain support, enabling a truly open data economy with the support of Ethereum, Polygon, Hedera and CasperLabs to gradually add new chains and ensure interoperability and scalability as part of WISeKey's overall strategy to act as a leading platform of the Web3.0 revolution.
Responding to the needs of buyers and sellers of high-value goods, the eTreeNFT.com platform is developing into a fully-fledged marketplace with its own digital currency, the ability to include curators and multipliers.
The NFT tokenization uses the WISeKey registered patent application "System and Method for Providing Persistent Authenticatable NFT" in the USA. With this method, NFTs have increased in value and will hold their value for a  long-term. For more information visit:  https://www.wisekey.com/press/wisekey-files-patent-application-for-persistent-and-authenticatable-nfts/
NFTs and the eTreeNFT.com platform are secured by WISeKey's own security technology enabling the protection of physical objects as well as digital assets in a safe end-to-end process. Smart contracts and physical contracts can be included in the NFTs to describe the usage rights of the NFT buyer, including monetization of their collection. It also allows the original creator to potentially participate in future royalties.
WISeID is a trusted identity service that enables access to the web and mobile applications with strong authentication techniques. WISeID supports online KYC onboarding, OTP and digital certificate login, and an innovative "hands-free" secure login based on QR-Codes which users can read using WISeID suite of mobile applications without even having to type any passwords.
Additional security services include digital signature services for documents. WISeID implements standards such as OpenID Connect and OAUTH2, that can be easily integrated by customers to enhance the security of their cloud applications. WISeID can also be combined with Microsoft Active Directory, facilitating integration with corporate applications.
About WISeKey
WISeKey, founded in 1999 (NASDAQ: WKEY; SIX Swiss Exchange: WIHN), is a leading global cybersecurity company currently deploying large scale digital identity ecosystems for people and objects using Blockchain, AI and IoT respecting the Human as the Fulcrum of the Internet. WISeKey microprocessors secure the pervasive computing shaping today's Internet of Everything. WISeKey IoT has an install base of over 1.5 billion microchips in virtually all IoT sectors (connected cars, smart cities, drones, agricultural sensors, anti-counterfeiting, smart lighting, servers, computers, mobile phones, crypto tokens etc.). WISeKey is uniquely positioned to be at the edge of IoT as our semiconductors produce a huge amount of Big Data that, when analyzed with Artificial Intelligence (AI), can help industrial applications to predict the failure of their equipment before it happens.
Our technology is Trusted by the OISTE/WISeKey's Swiss based cryptographic Root of Trust ("RoT") provides secure authentication and identification, in both physical and virtual environments, for the Internet of Things, Blockchain and Artificial Intelligence. The WISeKey RoT serves as a common trust anchor to ensure the integrity of online transactions among objects and between objects and people. For more information, visit www.wisekey.com.
Press and investor contacts:
WISeKey International Holding Ltd
Company Contact: Carlos Moreira
Chairman & CEO
Tel: +41 22 594 3000
info@wisekey.com
WISeKey Investor Relations (US)
Contact: Lena Cati
The Equity Group Inc.
Tel: +1 212 836-9611
lcati@equityny.com
Disclaimer:
This communication expressly or implicitly contains certain forward-looking statements concerning WISeKey International Holding Ltd and its business. Such statements involve certain known and unknown risks, uncertainties and other factors, which could cause the actual results, financial condition, performance or achievements of WISeKey International Holding Ltd to be materially different from any future results, performance or achievements expressed or implied by such forward-looking statements. WISeKey International Holding Ltd is providing this communication as of this date and does not undertake to update any forward-looking statements contained herein as a result of new information, future events or otherwise.
This press release does not constitute an offer to sell, or a solicitation of an offer to buy, any securities, and it does not constitute an offering prospectus within the meaning of article 652a or article 1156 of the Swiss Code of Obligations or a listing prospectus within the meaning of the listing rules of the SIX Swiss Exchange. Investors must rely on their own evaluation of WISeKey and its securities, including the merits and risks involved. Nothing contained herein is, or shall be relied on as, a promise or representation as to the future performance of WISeKey.