WISeArt Announces Valentine's Day Extravaganza: Renowned Celebrity Designer, Bjorn Vandenberg Launches Phygital Jewelry With WISeKey on its Dedicated NFT Platform, WISE.ART



For Immediate Release
WISeArt Announces Valentine's Day Extravaganza: Renowned Celebrity Designer, Bjorn Vandenberg Launches Phygital Jewelry With WISeKey on its Dedicated NFT Platform, WISE.ART
BVDB Innovative Brand Expands its Boundaries into the Future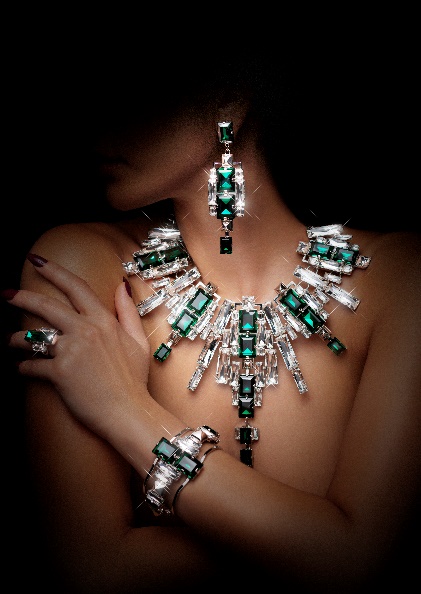 LOS ANGELES, CALIFORNIA, February 7, 2023 – WISeKey International Holding ("WISeKey", SIX: WIHN, NASDAQ: WKEY), a leading cybersecurity, AI and IoT company, today announced that celebrity designer Bjorn Vandenberg, known for his rich, bold, and sophisticated jewelry described as "wearable art" in collaboration with media artist Ivo De Kok, will enter the world of NFTs, by launching on the WISe.ART platform, his luxury brand with the initial collection Royal Greens, and the unveiling of his new collection Night Rider. The initial NFTs are now available on the WISe.ART platform, just in time to celebrate Valentine's Day.
Expanding beyond traditional artisanal techniques, Bjorn Vandenberg continues to cross boundaries and constantly broaden his vision, shaping a new future of luxury.
The Royal Greens collection is inspired by the glamorous decor and glitz of Old Hollywood, with roots in the golden age of filmmaking and its over-the-top set designs. The collection unabashedly samples from art deco, modern design and anything that feels luxurious, as well as the Royal Crown Jewels – which symbolize magnificence and beauty.
Bjorn van den Berg translates this inspiration to create an exclusive line of jewelry finished with a layer of pure platinum combined with clear crystals and emerald green highlights, emphasizing influences from the art nouveau and art deco eras. The jewelry is handmade in Europe.
Night Rider – Unique Limited Edition
Designer Bjorn van den Berg presents his new couture collection: 'NIGHT RIDER'. With this collection, he will take you on a journey to a new world that is both surreal and futuristic. New techniques and details are combined with luxurious materials and high-tech electronic elements. Merging details from a distant future and Bjorn's luxe aesthetic is what brings this futuristic collection to life. Bjorn has decided not to shoot a campaign for this collection. "I wanted the creations to speak for themselves", he explains. "This collection could also be described as wearable art, it contains several one-of-a-kind items, which are true collectables." In addition, Bjorn chose to create an exclusive series of NFTs in collaboration with photographer Ivo de Kok. The NFTs will be available and released on the platform WISE-ART, February 2023. His wearable art is worn by and seen on Gwen Stefani, Nicki Minaj, Ciara, Demi Lovato, Mel B and Paris Hilton, among many others.
@vandenbergbjorn #NickiMinaj #GwenStefani #DitaVonTeese #ParisHilton # Ciara #KellyRowland #DemiLovato #MelB #BVDBCelebs #VogueGermany #VogueItalia #VogueArabia
Bjorn Van Den Berg always knew that he wanted to be a designer. His journey started in 2011, when he decided it was time to chase his passion to create and reach out to the entertainment and fashion industry. Bjorn has worked in the fashion industry as a stylist, designer, and art director. After styling for many years, designing comes quite naturally to him, as particular clients began to request custom made garments. To stand out, Bjorn began customizing his own shoes, belts and jackets. With his endearing personality and talent, Bjorn not only made a mark within the world of fashion: His creations quickly caught the attention of the international music and film industry.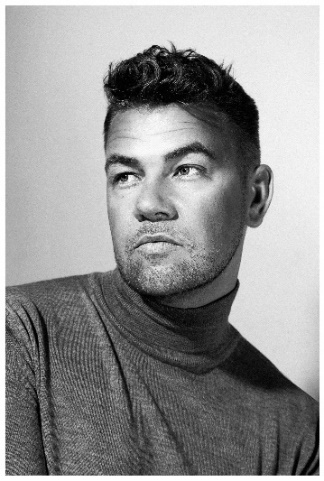 He became a major success and launched his own commercial label – BVDB in 2012.
IT'S ALL ABOUT TELLING YOUR OWN STORY
With his great love for fashion and unique vision on style, Bjorn is always looking for new and innovative materials and techniques to create an exclusive style and design. In his view, fashion is all about telling your own story.
EXTRAVAGANT + UNIQUE
Bjorn's innovative, impressive, extravagant, and unique custom designs for the high fashion, music and film industry have been featured in multiple magazines such as Harper's Bazaar, Vogue, Treats Magazine, Basic Magazine and V Magazine to name just a few.
WORN BY INTERNATIONAL A-LIST STARS
Gwen Stefani, Demi Lovato, Kelly Rowland, and Ciara wear his creations on and off stage. Bjorn has established his name among artists, especially in the music industry. Due to his splendid creations and striking collections, he works closely and direct with the stylists of international stars to create and design that iconic or one of a kind look.
Recently he added pop star and icon Nicki Minaj to the list of world-famous names on his résumé.
Bjorn is renowned for his iconic corsets, tiaras and spectacular jewelry pieces, which re-appear in different versions in each of his signature and bespoke collections.
@vandenbergbjorn #NickiMinaj #GwenStefani #DitaVonTeese #ParisHilton #Ciara #KellyRowland #DemiLovato #MelB #BVDBCelebs #VogueGermany #VogueItalia #VogueArabia
WISe.ART is working on cross-blockchain support, enabling a truly open data economy with the support of Ethereum, Polygon and CasperLabs and is gradually adding new chains so to ensure interoperability and scalability as part of WISeKey's overall strategy to act as a leading platform of the Web3.0 revolution. It provides both a secure marketplace and platform where NFT buyers and sellers can easily connect their crypto wallets to instantly purchase or list their NFTs for sale. The NFT design of the WISe.Art platform ensures that besides an authenticated and signed version of the actual digital asset, an irreversible link to a physical object is set up, in addition to proof of ownership, provenance and a set of contracts describing future use and monetization streams, if relevant.
WISeKey SA (NASDAQ: WKEY / SIX Swiss Exchange: WIHN) is a leading global cybersecurity platform company currently deploying large scale digital identity ecosystems for people and objects respecting the Human as the Fulcrum of the Internet. The WISeKey IoT technology stack includes a range of technologies such as Semiconductors, eIDs, Blockchain, NFTs, Post Quantum, Pico Satellites and Trust acting seamlessly as a platform which secures the simple connection of objects to the Internet to the most complex applications that use these connected objects, the data they gather and communicate, and the different steps needed to power these applications.
The WISeKey Semiconductors secure the pervasive computing shaping today's Internet of Everything. WISeKey IoT has an installed base of over 1.5 billion microchips in virtually all IoT sectors (connected cars, smart cities, drones, agricultural sensors, anti-counterfeiting, NFTs, smart lighting, servers, computers, mobile phones, crypto tokens etc.)
Our technology is Trusted by the OISTE/WISeKey's Swiss based cryptographic Root of Trust ("RoT") which provides secure authentication and identification, in both physical and virtual environments, for the Internet of Things. The WISeKey RoT serves as a common trust anchor to ensure the integrity of online transactions among objects and between objects and people. For more information, visit www.wisekey.com.
Contact:
Aviva Petroff
Avivapetroff@gmail.com
Tel: 1-310-993-1094

 

Press and investor contacts:
WISeKey International Holding Ltd
Company Contact: C. Moreira
Chairman & CEO
Tel: +41 22 594 3000
info@wisekey.com
WISeKey Investor Relations (US) Contact:
Lena Cati
The Equity Group Inc.
Tel: +1 212 836-9611
lcati@equityny.com
Disclaimer:
This communication expressly or implicitly contains certain forward-looking statements concerning WISeKey International Holding Ltd and its business. Such statements involve certain known and unknown risks, uncertainties and other factors, which could cause the actual results, financial condition, performance or achievements of WISeKey International Holding Ltd to be materially different from any future results, performance or achievements expressed or implied by such forward-looking statements. WISeKey International Holding Ltd is providing this communication as of this date and does not undertake to update any forward-looking statements contained herein as a result of new information, future events or otherwise.
This press release does not constitute an offer to sell, or a solicitation of an offer to buy, any securities, and it does not constitute an offering prospectus within the meaning of article 652a or article 1156 of the Swiss Code of Obligations or a listing prospectus within the meaning of the listing rules of the SIX Swiss Exchange. Investors must rely on their own evaluation of WISeKey and its securities, including the merits and risks involved. Nothing contained herein is, or shall be relied on as, a promise or representation as to the future performance of WISeKey.