WISeKey and OISTE Foundation Advocate for a decentralized AI at the Global Dialogue event organized by United Nations Alliance of Civilizations (UNAOC)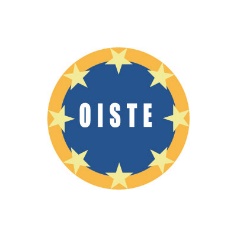 WISeKey and OISTE Foundation Advocate for a decentralized AI at the Global Dialogue event organized by United Nations Alliance of Civilizations (UNAOC)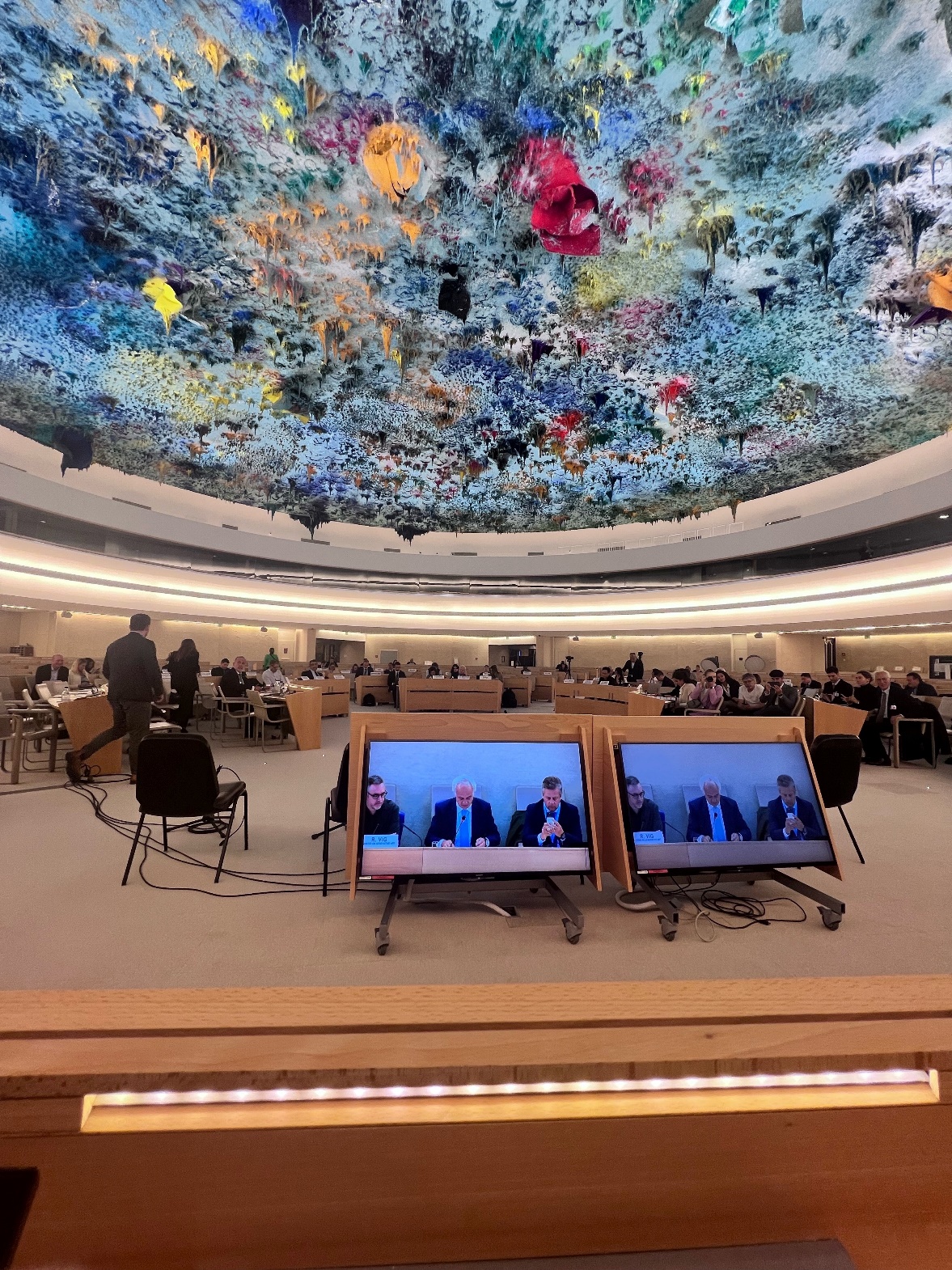 UN Web TV: Follow the United Nations UNAC 2nd Global Dialogue "The Role of Artificial Intelligence" at https://media.un.org/en/webtv
WISeKey's presentations scheduled for October 20, 2023 at 12:00 pm CET and 3:00 pm CET
GENEVA – October 20, 2023: WISeKey International Holding Ltd. ("WISeKey") (SIX: WIHN, NASDAQ: WKEY), a leader in cybersecurity, digital identity, and Internet of Things (IoT) solutions operating as a holding company, today announced that in cooperation with OISTE Foundation, in a decisive move towards safeguarding individual rights within the digital realm, recently presented a comprehensive critique and strategic approach to current AI structures at the United Nations Alliance of Civilizations (UNAOC).
The foundation's critical analysis emphasized the urgent need for a decentralized approach to AI, advocating for systems that align with local legislations and prioritize the protection of individual freedoms and self-sovereignty in cyberspace.
As global reliance on artificial intelligence increases, OISTE Foundation highlights the dangers posed by the concentration of AI technological control in the hands of a select few tech giants. These entities, often more focused on unchecked progression, overlook the critical aspect of individual data protection, leading to a landscape where advancements in AI are viewed as an unregulated step in evolution.
The intervention by OISTE Foundation underscores the necessity for multiple, diversified AI systems, particularly those that respect and adhere to national laws and future international norms. The foundation brought attention to several pivotal reasons, emphasizing ethical considerations, bias mitigation, societal implications, and the diversity inherent in legal systems worldwide. Key points included:
Bias Mitigation through Diverse Data Sets: Advocating for AI development initiatives that reflect unique local cultural and demographic characteristics, thereby preventing a majority bias that arises from global or non-specific data sets.
Legal and Ethical Compliance across Borders: Highlighting the disparity in data privacy, human rights, and digital security laws across different countries and regions, pushing for AI systems compliant with these varied legal frameworks.
Societal and Cultural Sensitivity: Stressing the importance of culturally relevant algorithms and systems capable of understanding and interacting in various native languages and dialects, enhancing user experience and utility.
Prevention of Monopolization and Ensuring Accountability: Discussing the risks of power concentration in large entities and the need for local AI systems scrutinized by regional authorities to ensure greater accountability and transparency.
Enhanced Security and Resilience: Proposing targeted security measures in AI systems to combat regional cyber threats and advocating for a decentralized approach to prevent systemic failures or extensive impacts from cyber-attacks.
The insights offered by OISTE Foundation at UNAOC are part of a broader dialogue necessary for reassessing our global approach to AI development. By championing decentralized systems, the foundation encourages a future where technological advancements do not come at the cost of individual rights, societal sensitivity, or cultural relevance.
This significant contribution by OISTE Foundation is not an end but a beginning, calling stakeholders, tech developers, and legal entities worldwide to action. The foundation invites further collaboration, discussion, and proactive steps towards a more responsible, equitable AI landscape.
For further insights, commentary, or information on the presentation, contact:
info@oiste.org
About OISTE Foundation:
we are dedicated to:
Upholding and advancing the intrinsic human right to data privacy in the digital realm, ensuring that control over digital identity remains with the individual.
Guiding the growth of technologies anchored in our trusted root, thereby empowering individuals to govern their own identities and data.
Championing a universally accepted code of ethics in the development and application of artificial intelligence.
Vigorously combating illicit trade and counterfeiting activities.
Advocating for the internet to be a neutral space, governed collaboratively by diverse stakeholders.
Contact OISTE FOUNDATION
Nicolas Ducor
nducor@oiste.org
About WISeKey
WISeKey International Holding Ltd ("WISeKey", SIX: WIHN; Nasdaq: WKEY) is a global leader in cybersecurity, digital identity, and IoT solutions platform. It operates as a Swiss-based holding company through several operational subsidiaries, each dedicated to specific aspects of its technology portfolio. The subsidiaries include (i) SEALSQ Corp (Nasdaq: LAES), which focuses on semiconductors, PKI, and post-quantum technology products, (ii) WISeKey SA which specializes in RoT and PKI solutions for secure authentication and identification in IoT, Blockchain, and AI, (iii) WISeSat AG which focuses on space technology for secure satellite communication, specifically for IoT applications, and (iv) WISe.ART Corp which focuses on trusted blockchain NFTs and operates the WISe.ART marketplace for secure NFT transactions.
Each subsidiary contributes to WISeKey's mission of securing the internet while focusing on their respective areas of research and expertise. Their technologies seamlessly integrate into the comprehensive WISeKey platform. WISeKey secures digital identity ecosystems for individuals and objects using Blockchain, AI, and IoT technologies. With over 1.6 billion microchips deployed across various IoT sectors, WISeKey plays a vital role in securing the Internet of Everything. The company's semiconductors generate valuable Big Data that, when analyzed with AI, enable predictive equipment failure prevention. Trusted by the OISTE/WISeKey cryptographic Root of Trust, WISeKey provides secure authentication and identification for IoT, Blockchain, and AI applications. The WISeKey Root of Trust ensures the integrity of online transactions between objects and people. For more information on WISeKey's strategic direction and its subsidiary companies, please visit www.wisekey.com.
Press and investor contacts:
WISeKey International Holding Ltd 
Company Contact:  Carlos Moreira
Chairman & CEO
Tel: +41 22 594 3000
info@wisekey.com
WISeKey Investor Relations (US) 
Contact:  Lena Cati
The Equity Group Inc.
Tel: +1 212 836-9611
lcati@equityny.com
Disclaimer:
This communication expressly or implicitly contains certain forward-looking statements concerning WISeKey International Holding Ltd and its business. Such statements involve certain known and unknown risks, uncertainties and other factors, which could cause the actual results, financial condition, performance or achievements of WISeKey International Holding Ltd to be materially different from any future results, performance or achievements expressed or implied by such forward-looking statements. WISeKey International Holding Ltd is providing this communication as of this date and does not undertake to update any forward-looking statements contained herein as a result of new information, future events or otherwise.
This press release does not constitute an offer to sell, or a solicitation of an offer to buy, any securities, and it does not constitute an offering prospectus within the meaning of the Swiss Financial Services Act ("FinSA"), the FInSa's predecessor legislation or advertising within the meaning of the FinSA. Investors must rely on their own evaluation of WISeKey and its securities, including the merits and risks involved. Nothing contained herein is, or shall be relied on as, a promise or representation as to the future performance of WISeKey.