Avium Digital and WISeKey Join Forces to Enhance Secure Communications and Fortify Avium's SaaS Solution for Vertiport Infrastructures


Avium Digital and WISeKey Join Forces to Enhance Secure Communications and Fortify Avium's SaaS Solution for Vertiport Infrastructures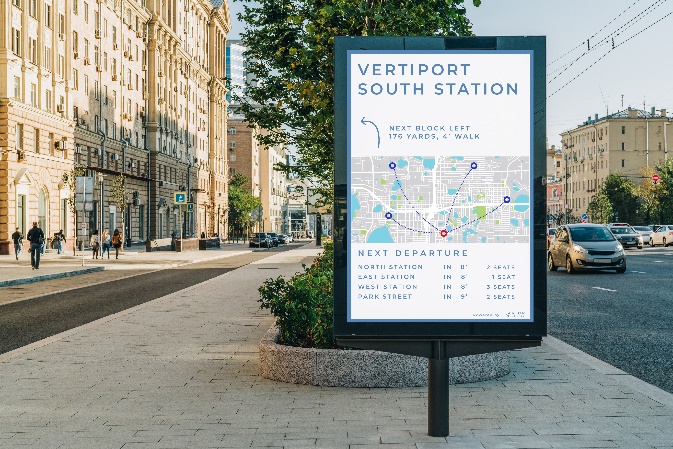 Geneva, Massachusetts – November 10, 2023 – WISeKey International Holding Ltd. ("WISeKey") (SIX: WIHN, NASDAQ: WKEY), leader in cybersecurity, digital identity, and Internet of Things (IoT) solutions operating as a holding company, today announced the signing of a Memorandum of Understanding (MoU) with Avium Inc. ("Avium"), a leading provider of innovative Software as a Service (SaaS) solutions for vertiport infrastructures. This strategic partnership will mark a significant milestone in ensuring the utmost security and efficiency in operational processes and communication within the vertiports ecosystems.
The collaboration between Avium and WISeKey brings together the expertise of two industry leaders to address the burgeoning needs of vertiport infrastructures, which play a pivotal role in the rapidly evolving urban air mobility landscape. As urban air mobility becomes more prevalent, ensuring the security and reliability of operational processes and communication within vertiport infrastructures is paramount.
Avium Digital's SaaS solution, designed to streamline and automate operational processes in vertiports, will benefit immensely from WISeKey's cutting-edge technologies, including WISeSAT, WISeID, SealSQ Semiconductors, and WISeID. These technologies will be integrated into Avium's solution to bolster security and provide a robust framework for safe and efficient operations.
Key highlights of this collaboration include:
Enhanced Secure Communication: Avium's SaaS solution will incorporate WISeSAT to provide Satellite secure, end-to-end communication for vertiport operators and stakeholders. This technology ensures that sensitive information remains confidential and protected from cyber threats.
Identity Authentication: WISeID will empower Avium's solution with advanced identity authentication features, safeguarding the integrity of users and their data.
Secure Hardware: SealSQ Semiconductors will be used to secure the hardware components of Avium's vertiport infrastructure, mitigating the risk of unauthorized access or tampering.
Data Security: WISeID will further strengthen data security measures, ensuring that critical information is stored and transmitted securely.
Frederic Chambour, Founder of Avium, emphasizing the paramount importance of safeguarding critical communications within a system in aviation, said, "Avium is proud to pioneer the development of vertiport operations automation and required communication products by incorporating cutting-edge cybersecurity—an unprecedented achievement in its class. Avium is delighted to collaborate with WISeKey on this groundbreaking journey. WISeKey's products will play a pivotal role in ensuring secure, dependable, and resilient communication and identity management for all users throughout the advanced air mobility ecosystem."
Carlos Moreno, VP Corporate Alliances and Partnership of WISeKey, echoed this sentiment, stating, "The advanced air mobility sector demands robust security solutions, and we are proud to contribute our expertise to Avium Digital. This partnership will undoubtedly set a new standard for secure and efficient operations within vertiports."
The MoU between Avium and WISeKey signifies a collective commitment to revolutionize the urban air mobility industry by providing cutting-edge, secure, and efficient solutions. Together, they will play a pivotal role in enabling the growth and expansion of vertiport infrastructures worldwide.
Both Avium and WISeKey anticipate the full integration of these technologies into Avium's SaaS solution in the coming months, setting the stage for a safer and more reliable urban air mobility ecosystem.
About Avium:
Avium is a private startup company that has been at the forefront of the Advanced Air Mobility (AAM) industry since its establishment in 2020. Avium's primary focus is on developing a Software as a Service (SaaS) solution aimed at enhancing the efficiency of operational processes and communication within vertiport infrastructures and services. They have cultivated valuable partnerships with key stakeholders in the AAM sector and are dedicated to delivering an integrated product tailored for vertiport developers, managers, and operators. This product is designed to be compatible with a diverse range of electric Vertical Takeoff and Landing (eVTOL) aircraft. Avium is driving innovation in the AAM field, offering advanced solutions for the evolving transportation landscape.
About WISeKey:
WISeKey International Holding Ltd ("WISeKey", SIX: WIHN; Nasdaq: WKEY) is a global leader in cybersecurity, digital identity, and IoT solutions platform. It operates as a Swiss-based holding company through several operational subsidiaries, each dedicated to specific aspects of its technology portfolio. The subsidiaries include (i) SEALSQ Corp (Nasdaq: LAES), which focuses on semiconductors, PKI, and post-quantum technology products, (ii) WISeKey SA which specializes in RoT and PKI solutions for secure authentication and identification in IoT, Blockchain, and AI, (iii) WISeSat AG which focuses on space technology for secure satellite communication, specifically for IoT applications, and (iv) WISe.ART Corp which focuses on trusted blockchain NFTs and operates the WISe.ART marketplace for secure NFT transactions.
Each subsidiary contributes to WISeKey's mission of securing the internet while focusing on their respective areas of research and expertise. Their technologies seamlessly integrate into the comprehensive WISeKey platform. WISeKey secures digital identity ecosystems for individuals and objects using Blockchain, AI, and IoT technologies. With over 1.6 billion microchips deployed across various IoT sectors, WISeKey plays a vital role in securing the Internet of Everything. The company's semiconductors generate valuable Big Data that, when analyzed with AI, enable predictive equipment failure prevention. Trusted by the OISTE/WISeKey cryptographic Root of Trust, WISeKey provides secure authentication and identification for IoT, Blockchain, and AI applications. The WISeKey Root of Trust ensures the integrity of online transactions between objects and people. For more information on WISeKey's strategic direction and its subsidiary companies, please visit www.wisekey.com.
Press and investor contacts:
WISeKey International Holding Ltd
Company Contact: Carlos Moreira
Founder, Chairman & CEO
Tel: +41 22 594 3000
info@wisekey.com
WISeKey Investor Relations (US)
Contact: Lena Cati
The EquityGroup Inc.
Tel: +1 212 836-9611
lcati@equityny.com
Avium, Inc.
Company Contact:
Frederic Chambour
Founder, Chairman
Tel: +1 857 239 0535
frederic@avium.digital        
Disclaimer:
This communication expressly or implicitly contains certain forward-looking statements concerning WISeKey International Holding Ltd and its business. Such statements involve certain known and unknown risks, uncertainties and other factors, which could cause the actual results, financial condition, performance or achievements of WISeKey International Holding Ltd to be materially different from any future results, performance or achievements expressed or implied by such forward-looking statements. WISeKey International Holding Ltd is providing this communication as of this date and does not undertake to update any forward-looking statements contained herein as a result of new information, future events or otherwise.
This press release does not constitute an offer to sell, or a solicitation of an offer to buy, any securities, and it does not constitute an offering prospectus within the meaning of the Swiss Financial Services Act ("FinSA"), the FInSa's predecessor legislation or advertising within the meaning of the FinSA. Investors must rely on their own evaluation of WISeKey and its securities, including the merits and risks involved. Nothing contained herein is, or shall be relied on as, a promise or representation as to the future performance of WISeKey.